san miguel adventure fun time part five of six- siesta
The major take-aways:
Pace yourself
Stay hydrated
TV is educational
Around the 20th latitude, below the tropic of cancer, the summer sun is brutal. Even if there are clouds in the sky. (Don't you be fooled by those clouds!)
When you get to the hottest part of the day, you just need to retreat somewhere cool. I did anyway.
As I am still trying to understand what being in good health means for me these days, I did not want to push my limits too far. I always kept a water bottle on me and reminded myself it was OK to say no to doing more. It's OK to do less.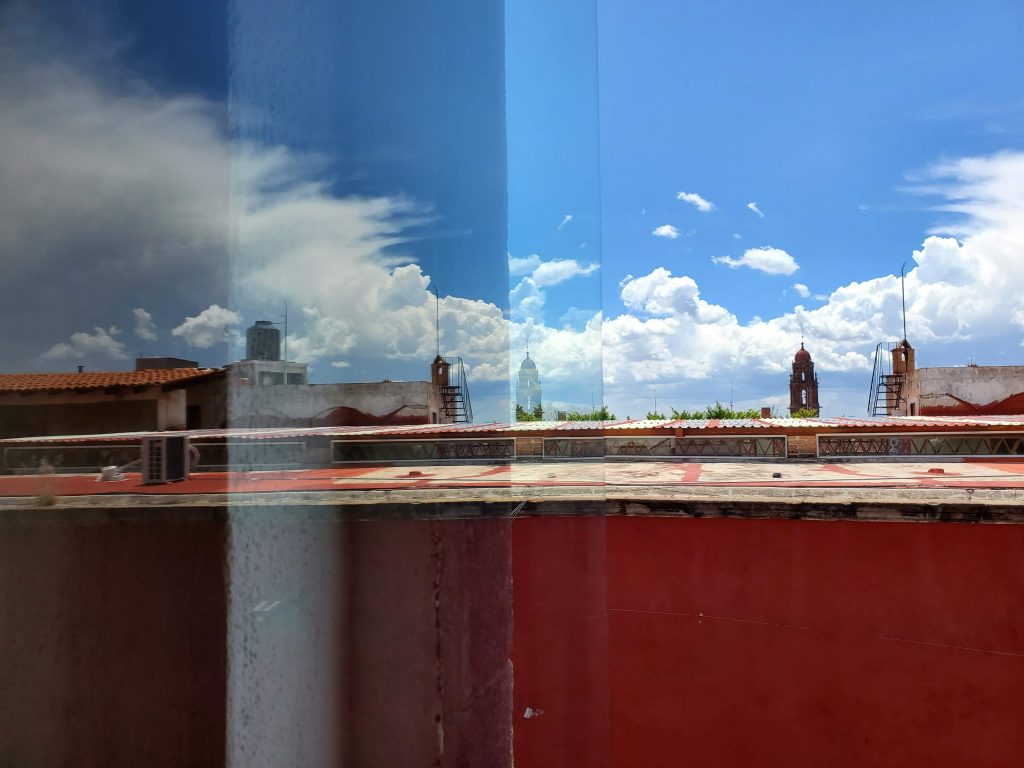 It is possible to while away bright hours in one of the many coffee shops in the historic center. Some are even located on rooftop terraces! Terraces are a 'thing' in San Miguel. The views are quite lovely. But I wouldn't be up on the rooftops for very long in the middle of the day. Indoors, under the protection of stone is so much better.
I hate to say it, but we ended up going to Starbucks almost every day.
Not for their venti-double-espresso-triple-shot-caramel-whole-yak-milk-mochaccino-supremacy.
(Or whatever it is that people order.)
It was the one place we knew to go to for fast, reliable wifi! And no one cared if you hung out there.
The establishment loses points for not having it's own bathroom. The bathroom that was in the building had long lines. An older woman was willing to pay me twenty pesos to cut ahead of me. At that point, I gave up waiting there.
Pro tip: Go across the street to the Citibanemex Collection. You have a much better chance of using the restroom!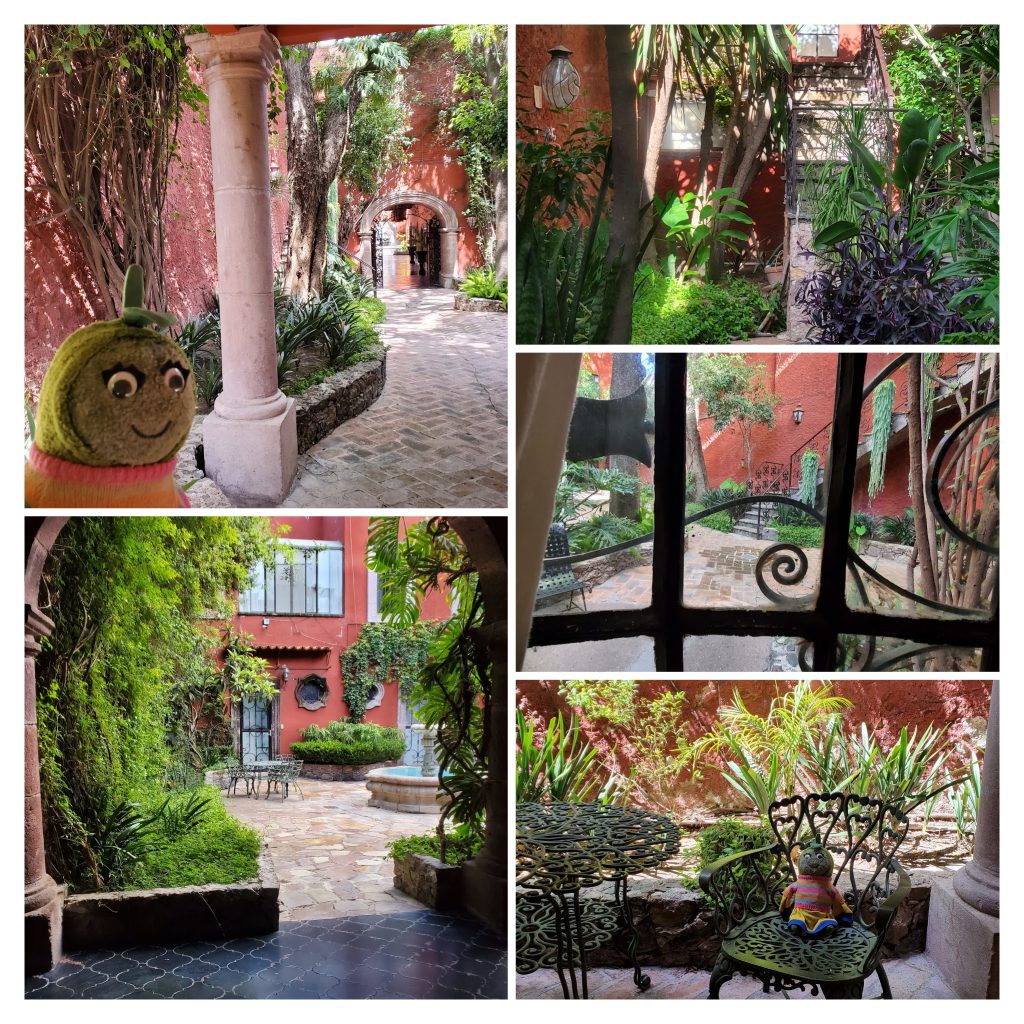 If you have had enough of people holidaying and ex-pats being ex-pats, and you really need to stretch out, just go back to your hotel. Enjoy that space too! You're paying for it!
At the fancy, ultra-deluxe five star Rosewood Hotel, you can spend as much as nearly THREE THOUSAND USD PER NIGHT on hotel accommodations with all the bells and whistles during high season. You might as well get your money's worth.
I can totally recommend turning on the TV and indulge in the local cable content.
I haven't watched Mexican cable in a while and was amused to see that there is still opera shown on Saturdays and that channels still sign off with the national anthem– which I do hum on occasion thanks to those sign offs. It's a fun tune!
Hugo and I caught a discussion panel covering some of latest disquieting narco activities in the country. Cartels make people 'disappear' at the rate of about one person per hour. Bus travel between certain regions is high risk as cartels have been stopping buses and 'disappearing' ordinary citizens just so there is no chance they will join or have dealings with rival gangs. Witnesses can call the police all they want. No one will come to help.
My mind sort of blanked out at how stupid this "preventative measure" is. Yes, it is terrifying that narcos are acting against the general population with their usual impunity, but- like… making people vanish is a lot of work -? and can't possibly be that great for business -? -? -? -?
It is hard being in a country that has a pretty solid constitution and too few virtuous enough to uphold all of it.
One channel was showing a string of curated movies every night in English with subtitles: On The Beach, The Manchurian Candidate (Angela Lansbury; hello!), Dr. Strange Love, Gorky Park…
We even got to tune in to see some Lucha Libre, which is always a blast.
Mexican TV does not disappoint.
What would you do during siesta?
Don't forget to tip the writer!