Theresa Marie Magario Miville-Deschenes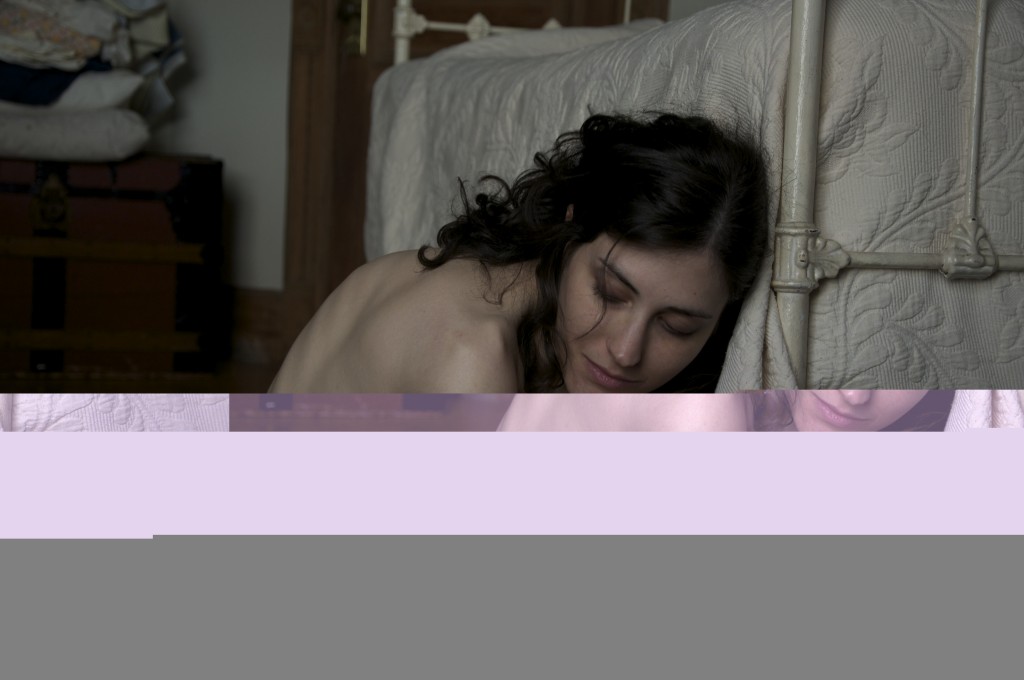 (°1982, Worcester, Massachusetts, United States) is a poet-artist who works in a variety of media. The penultimate of seven children, Theresa was raised Baptist in the East Village of Webster Massachusetts; a very different setting than the East Village she began to frequent in Manhattan, NY.
Without jumping through the usual hoops of education accompanied by insurmountable debt, Theresa traveled a bit in the world and wound up living in a van art project (Purple 53) in Williamsburg, Brooklyn for two years. She transitioned from various odd jobs around New York City to full time art model. This revealed an affinity for the small stage which propelled a sub rosa type personality who studied mythology and design, further toward live performance work. Theresa worked almost exclusively with a collective of artists gathered around fellow mix media artist, Michael Alan. Even there, in the midst of the figurative art scene, it was evident she was on another path and has since branched away to explore collaboration with other artists and development of her own solo work. Integral to her growth in performing arts was twofold: being able to work behind the scenes at Dance Entropy Inc. with Valerie Green and taking part in the NY Butoh-kan at CAVE, a gallery turned performance space that centers on the use of body in art- especially performance. With training from various international teachers including Ko Murobushi, Daiji Meguro, Yukio Waguri, Ximena Garnica, Imre Thormann among others, she was able to gain more in-depth knowledge of stagecraft.
Her performance works are simple, disconcertingly beautiful and monstrous in their overt clumsiness. What they present butts against the safeties we continually reconstruct between the Self and the alien Other. Theresa leaves the viewer mixed in disparate feelings and thoughts as the fragile instability of our ultimately insensible reality are brought to bare- as it were.  With her body, she reveals an inherent awkwardness that echoes our own vulnerabilities. Themes questioning gender, human evolution, and social norms have been explored in her solo pieces Never The Right Dress (2009) and Trictillen (2011)- featuring a soundtrack created by two of her brothers. In February 2015, Theresa performed internationally for the first time with lāvɇ, a performance art piece included in Rosarito En El CECUT at Centro Cultural Tijuana in Baja California. In June 2015, Theresa returned to NYC to participate in LEIMAY's SOAK Festival with her further explorations of the work grindfliter. In 2016 and 2017 she internationally toured the collaborative piece Heroic Procession in the US, Mexico and Canada with Hugo Crosthwaite and Marilu Salinas.

Theresa currently lives and works in a bardo.