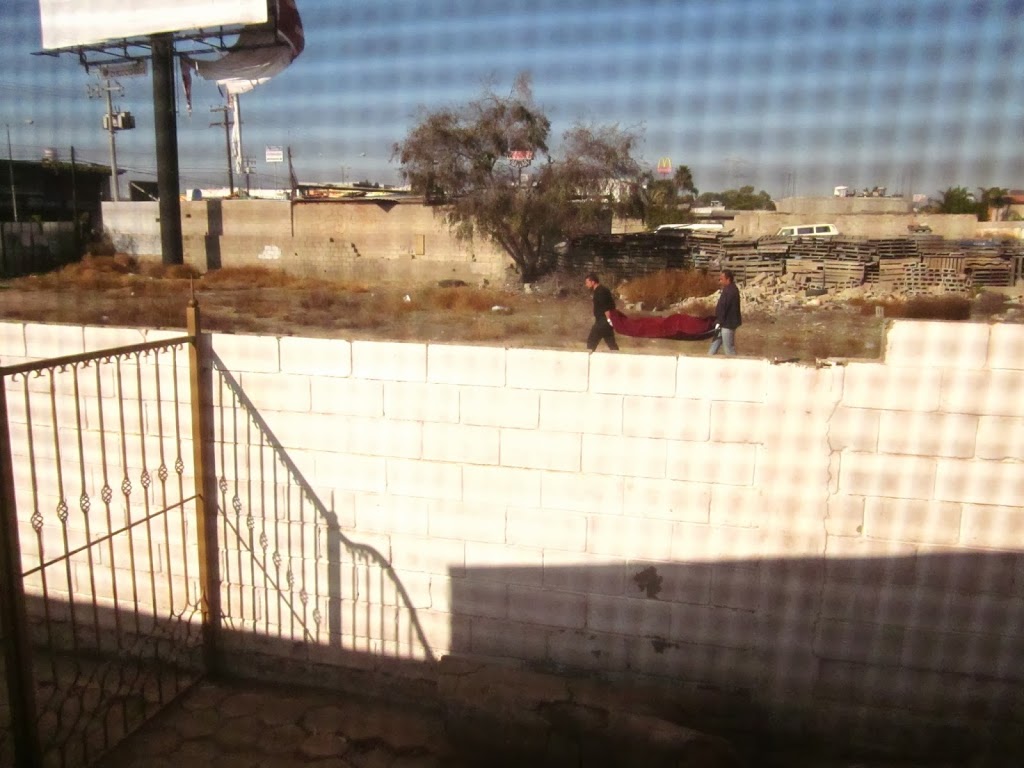 Bring out your dead.
Last evening, just as Human and I went out for our customary walk, I felt an uneasiness come over me. And I could not associate it with anything happening in me, or in my life. Usually I can attribute my anxieties to something, but this? I mean it, was no destruction of Alderaan, but… it was sudden and there and the best I could do was ignore it.
Fast forward to early afternoon.
I come out of the shower to be informed that a dead body was found in the lot next to our house! One of the local drunks slipped into the deepest of all stupors and his body had been discovered by fellow bums passing through. They had the folks working in the storefront call it in. Hair still dripping, I made a dash for my camera…
While peering out door at the 'investigators' go about their work, I posited that maybe this was cause of the dread from the night before. I felt Death come for this poor man. Maybe.
And I ask it, I ask for the billionth time: What is this Jedi skill good for?! There was nothing that I could have done. So why the burden of feeling?!