san miguel adventure fun time part two of six-
primeras impresiones
The major take-aways:
Um, I love old wooden doors 😍 😜
Eh, well, the start of the trip was a little rough.
But that means things can only get better!
For Hugo and I, our visit to Morelia in 2020 for their film festival in the COVID times was a decent primer for the colonial Mexican experience.
So coming into San Miguel we did not have such a huge time shock. Even so there was a certain wow factor to the place.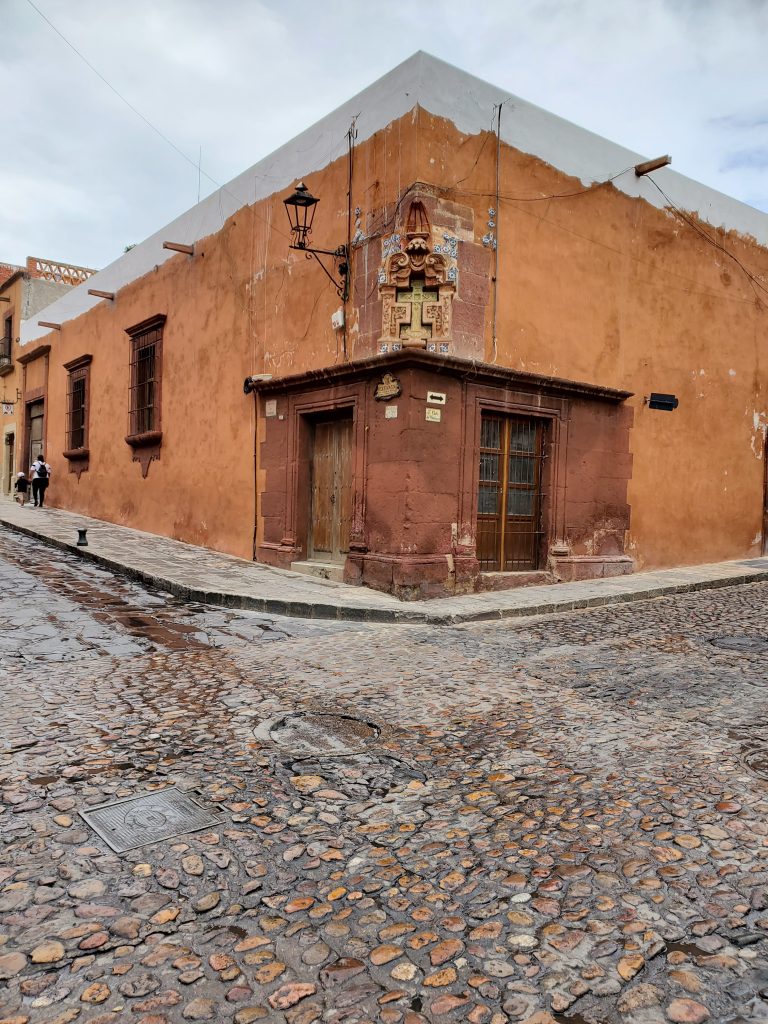 There are no glowing signs on the buildings, no neon lights in the streets, no giant billboards for feminine rejuvenation. You can focus on the stone work, the doors- the wooden doors that were hundreds of years old- I LOVED the doors!- 🫠
Oh, where was I?
The layers of history in San Miguel go back centuries; layers both grand and mundane. Coming out of Rosarito (which only became its own city in 1995) I was reminded again of how much I deeply miss antiquated things.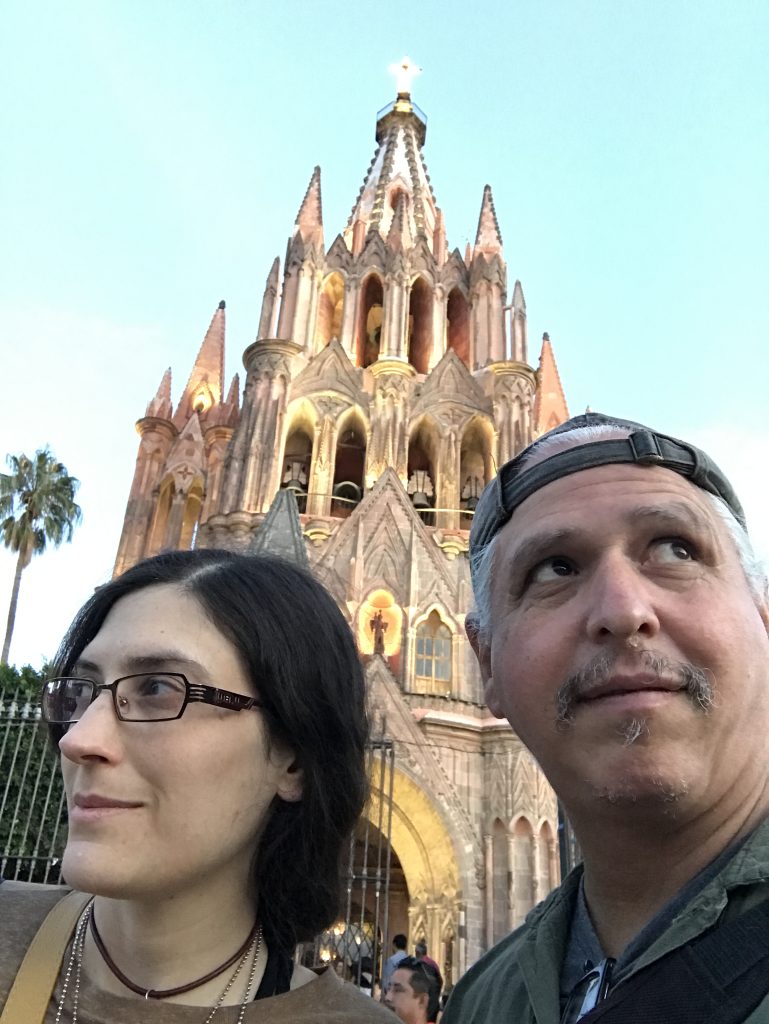 We passed through the plaza principal in the evening on a Sunday and what a dizzy mess that was!
I'm used to general Mexican chaos so I didn't have too much of a culture shock, but your preferred divine helper help you if you aren't used to it.
There were two, maybe three different musical groups playing at the same time, couples dancing, vendors selling wares, people eating at cafes, children dashing after one another through the crowds with oversized inflated crayons shaped toys, people stopping to pose stupidly for cameras- and-
Expect fireworks! Not sparklers, but the ones that launch and go bang. Fireworks were being launched out of a tower next to La Parroquia. I think. I was too busy trying to protect my ears from the noise to see clearly!
There are benches that invite one to linger as they are under the manicured shade of a topiary jardín. The temperature IS noticeably cooler under the dense foliage. It's a fine place to have a sit down and eat ice cream. And people watch.
You too can people watch from where ever you are thanks to some real estate company-
It's too bad you can't hear the mariachis though.
My ears buzzed with all the English spoken around me. If you are scared of not knowing enough Spanish, you need not panic in this city. In a previous post I said this was the gringo-est of all Mexican cities. Well that's because the place is crawling with gringos: usually Americans and Canadians ex-pats, usually retirees. As far back as the 1930s (or so) there has been an enclave of ex-pats in San Miguel. Rest assured, someone nearby is going to know enough English to help you out.
As custom in the churches of very Catholic countries, you will find the devout pouring their hearts out in fervent prayer even as tourist gawk at the splendor of these old sacred places. Be respectful as you gawk. 
I loved that La Parroquia kept large bouquets of flowers inside. To match it's aesthetics, it also smelled 𝓭𝓲𝓿𝓲𝓷𝓮. 
You can find vibrant ribbons and dried (and plastic) flower arrangements adorning everything: lintels, posts, iron work on windows, and women's hair alike.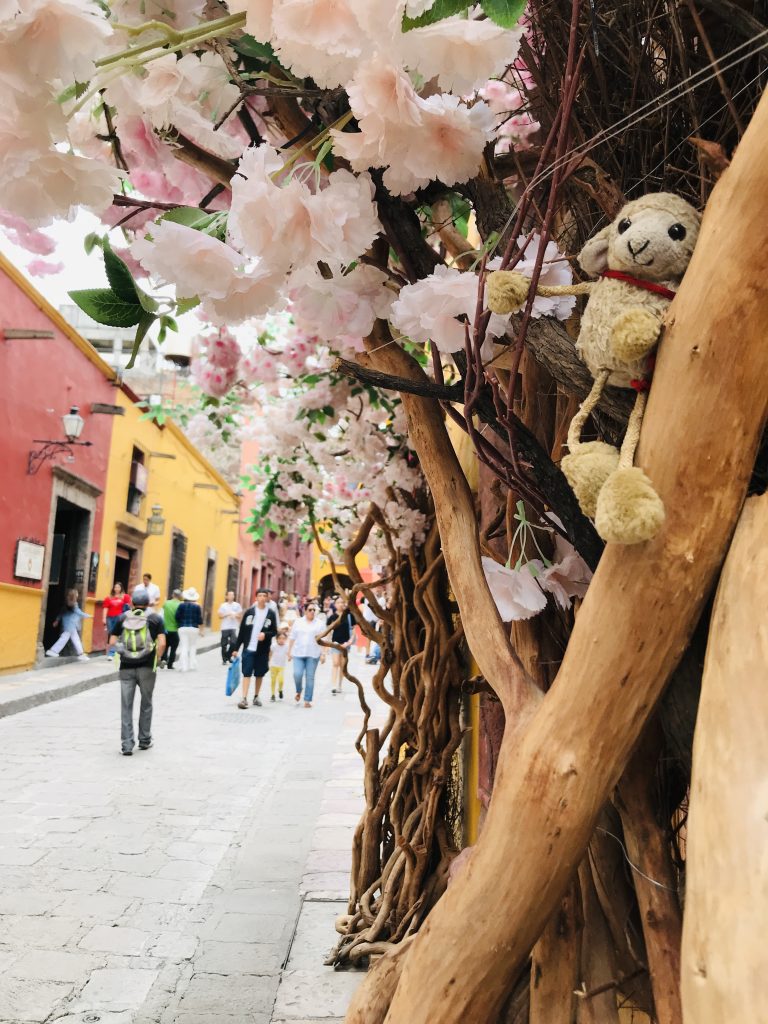 More than decking yourself out with flowers and ribbons, wear the most comfortable, most reliable shoes you own.
Walking the varying cobbles and the varying grades of the narrow streets is a work out you need to be prepared for.
If you doubt your physicality, try not to have any reason to run. Twisted ankles can happen easily depending what street you are on. Wheeled rides will be bumpy and noisy. This doesn't stop people from whizzing through the streets on them.
Sidewalks seem like a comical afterthought. Many of them are barely wide enough for one person to walk easily. You have to be ready to step into the street to dodge pedestrians and hop back onto the sidewalk to dodge cars and motorbikes. Or get real cozy with with architecture. Everyone is generally very polite about all of this.
Tidy streets. Hardly any trash anywhere! The exact opposite of Tepito market at closing time!
Tidy shops. Tidy as in workers will dust every item on the shelves and then the shelves and then sweep and mop… plus they give you attentive service. I was a little shocked at how well kept a lot of the places where. Dusty beach town Rosarito does not match this level of care. From what I have experienced.
Don't worry. I am not going to punish anyone with a hyper-fixated post dedicated to nothing but doors! 😜
What do you think of San Miguel so far?