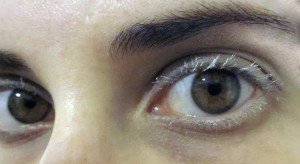 A frosted eye look because I am from a snow place.
A hibernation instinct is hitting me hard this month and of course custom won't let me follow my animal nature so…
There is no snow, but talk of skiing in Aspen at the Crosthwaite family gathering. Sparklers and coffee in hand we braved the night chill for a photo op. Since last week, for sure, I know I have been fighting off a dreaded something. Human and his mom have already succumb to it (in one form or another) and for me, I knew it's a matter of time. Bolstered with caffeine, I was able to have a lovely time at the one seasonal party I have been able to attend. Then, with alluring temperatures, Christmas morning enticed me out. Once again, going against my "lazy" inclinations, I dragged Human with me to the beach. We could not pass up this, erherm… Yule Tide… ahem… but that Santa Ana Wind, that diseased carrying strumpet, was my downfall. By evening, I was sporting a low grade fever that spiked up to a blingy 102 for most of the night. And my lungs… agh. The random coughing fits have been wonderful workouts! Such a costly gift I received for Christmas, eh?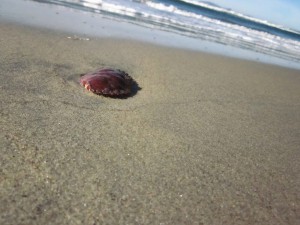 We gotcha yer Yuletide right here!
The fever is still on me today. I am forcing myself to blog before a brain fog gets to me or the horrible modern dance theater on teveunam (!?).
So, you all will please excuse me while I throw anything time-sensitive off my my agenda and keep myself stress free, worry free until this thing has finished with me.
I will continue hibernating now. At least I have a good/ obvious/ acceptable reason!
I wish you all better than what has been dealt me.