Soooo, what is there to do in Morelia anyway?
Here's a little list!
ᖴEᔕTIᐯᗩᒪᔕ
At the time I am typing this, it is certainly a really strange time for festivals, but the shows do go on! Some of them. With caution. (Unless you are in Tulum where they don't believe in any form of caution.)
I was down in Morelia for a film festival which happened to coincide with the Day of the Dead. The whole film festival event had better sanitation and security protocols than anywhere I'd been so far. They were very serious about not being a super spreader event so I felt safe sitting in a movie theater with so many empty seats around me. (Can we social distance all the time?) Even with the precautions, I didn't want to spend my time in a movie theater for hours when there's a whole city to explore outside!
The Day(s) of the Dead was DRASTICALLY toned down this year. The cemeteries were blocked off. Tourists were discouraged from going into the towns and villages that would normally put on the biggest, most authentic-est events. There were no parades. It was the equivalent of cancelling Christmas for the first time in perhaps 400 years. But people did find smaller ways to celebrate.
ᗯᗩᒪK, ᗯᗩᒪK, ᗯᗩᒪK
Take your time strolling the streets. You have 120 blocks worth of a historic district awesomeness to explore. Enjoy the fact that you are in a people sized city.. Medieval people sized.. So you have to figure out how to stay away from clumps of people that get bottle necked on the often narrow sidewalks. But still, it's amazing. There are streets you can leap across in a single bound. Just don't get hit by a moped while trying that. There is a spacious shady park, an aqueduct, fountains, sunny plazas, mountains off in the distance… I could almost pretend I was in Europe. Which is super rad because I can't go there now.
Oh, and if you keep your eyes open you will see butterflies flitting through the streets. They are the other migrant natives to this place. This is a land full of butterflies.
TᗩKE ᗩ TᖇOᒪᒪEY TOᑌᖇ
Can't walk? Tired of walking? Want some history while you are wending through the ways? There are trolley and bus tours that hit up the many historical sites throughout Morelia. This is an UNSECO World Heritage Site after all so basically everything is a something to see with loads of history behind it. I didn't take any of these tours, but they were very recommended.
IᑎᗪᑌᒪGE YOᑌᖇ ᔕᗯEET TOOTᕼ
There is ample opportunity to rot your teeth in Morelia, but Dulces Morelianos De La Calle Real is probably the best place to be for a sugar/history fix. You can listen to an explanation of the background and makings of the local candies; or you can just skip all that and head straight to shopping for cakes, chocolates and sugary fruit treats.
I got to try some ate de membrillo that was freshly made in a copper pot from one part sugar one part quince. I was hot out of the pan and thicker than apple sauce. Ate achieves a sliceable cheese consistency after being dehydrated in an oven for eight or more hours. My New Englander people even call it quince cheese. I had to look that up. I'd never even heard of it. Go figure.
ᗩᒪᒪ TᕼE ᕼOᒪY ᑭᒪᗩᑕEᔕ
[video: man on scaffold inside
Santuario de Nuestra Señora de Guadalupe
replacing plaster ornamentations that have fallen off]
There are so many gorgeous places of worship in Morelia. Over a hundred of them! If you find one with a door open, go in. These buildings are great places to escape from the heat of the day and have some quiet for a while. You don't have to pay money or bow or even be in favor of organized religion to appreciate all the effort that goes into these spaces. But you probably should show a little generosity. The grace of God isn't the only thing holding up the roofs.
ᗰᑌᔕEᑌᗰ ᕼOᑭ
Whether it be art or craft or history you will find a museum for it.
You will probably learn all about Jose Maria Morelos whether you want to or not. I mean, the whole city's historic center is basically a museum dedicated to the man; but if you want to really dig in to Mexican history (and you probably should) you can visit where Morelos was born and where he lived when the place was still called Valladolid.
So many art places were closed when I was in town, but I was able to see some captivating work and some amusing work at the Clavijero Cultural Center. By accident, Hugo and I found and active print shop, Nurite Grafico. Hugo made sure to buy a small print to support the collective.
And as for the crafts, well, if you pay close enough attention, the crafts leave you in awe. I saw some paintings that you could take or leave, but then I looked closer and my brain melted. The 'paintings' were made out of feathers!
¡ᕼᗩᘔ EᔕᑕáᑎᗪᗩᒪO!
So there is a ten person bike you can ride with a tour guide all around the city. I wasn't going to hop on with strangers so I have no idea how it was to be on this ride, but without a doubt it is a high energy experience for everyone. You can hear them coming from blocks away. The tour guides encourage the riders to "make some noise!" As you can imagine, there is a lot of shouting and cheering going on. I think this would be loads of fun to do with a little buzz and a bunch of goofy friends.
ᔕTᗩY Iᑎ
You need to pace yourself with all the walking you will find yourself doing. So give yourself some down time. Stay in your hotel room. Watch some of the local tv programming. I was lucky enough to catch some flashy lucha libre. It was updated to suit the current pandemic conditions so the matches were held outdoors on a stage and the audience was in their parked cars beeping horns and cheering extra loud. The fighters would wear cubrebocas when coming out to the stage but they took them off to fight. Lucha libre is everything: dance, circus, wrestling, martial arts, fashion show, telenovela drama… You can't really go wrong.
ᒪᗩᔕ ᗷEᗷIᗪᗩᔕ, ᒪᗩᔕ ᑕOᗰIᗪᗩᔕ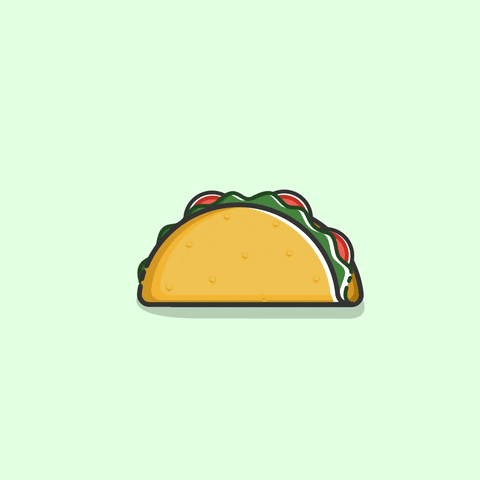 Try the local food and drink. I can recommend Tata Mezcaleria not only for the drink selection, but for the food. There wasn't much for a vegan on the menu, but the chef – the 'author of the menu,' as it were- was up to the challenge of vegan-ifying a portobello dish for me. (Super kudos, my man Fermín! He's on instagram if you want to follow him.) Hugo loved his cochinita pibil tacos.
GET OᑌT Oᖴ TOᗯᑎ
Sick of seeing statues of Sr. Morelos? Well, I did mention butterflies earlier. You can get yourself out to the Butterfly Sanctuaries! This was something I did not get a chance to do, but there's next time, right?
And there are many towns and villages around Morelia that are home to dedicated crafts people producing extraordinary work. When I get a chance to go to the south of Mexico again, I would love to see the places where they do print making; work clay and copper; see deft hand weave textiles and baskets… And, you know, learn a couple things. As you do when you travel.

What's something you would definitely do when you visit Morelia? Leave a comment!
And don't forget to click the coffee link at the bottom of the page. I'm still reaching for my fundraising goal!