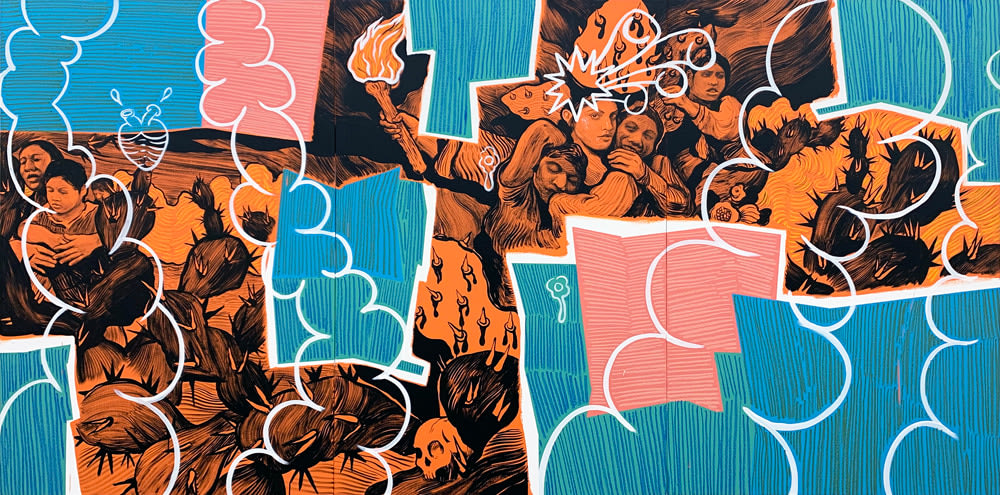 Hugo Crosthwaite has a multimedia show called CARAVAN up with Mimi Smith at LDJ LA! And when I say multimedia, I mean pencil drawings on board, acrylic and oil on canvas, ceramics and wood, video… it's black and white- and color! Such color. From an artist entrenched in black and white aesthetics. You have to see it in person.
(And, yes, I helped.)
If you are in L.A. you can come over and see the work from Jan 14 – March 4, 2023. Both of the the installations are tops!